Feel Good, Look Great, See Better!


¡Sientase Bien y Mejore Su Vista!
Dr. Beardsley's Super Optical, Inc., has been serving the Rio Grande Valley for 66 years. We are proud to have been the first optometric office to serve this community. The late Dr. Charles Beardsley opened his practice in 1947. His son, Dr. King Beardsley, continued his tradition and legacy. Our offices offer patients a variety of eye care needs, starting from comprehensive eye exams, treatment of eye diseases, and dispensing of contacts and eyeglasses.

Our Mission – "The Mission of Dr. Beardsley Super Optical, Inc., is to offer the highest quality vision and eye care to all our valley patients. The attitude and the performance of all Dr. Beardsley's staff members will reflect a total commitment to this mission and to personal customer care."

Our Goal – "Dr. Beardsley's staff shares a common goal: Long-term customer relationships with our patients. We value each patient and want to care for them for years to come. Valley residents can trust our wealth of experience and reputation. So no matter what kind of condition your eyes are in, our offices can help."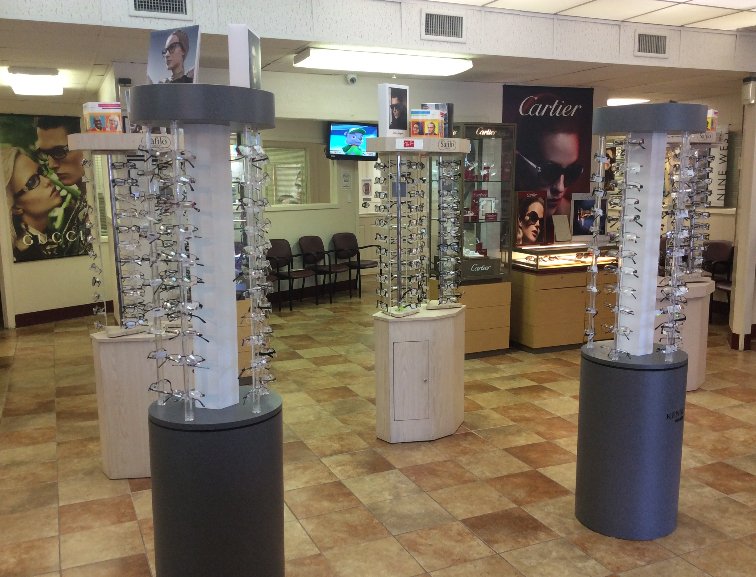 Call our office to schedule your
appointment

today! (956) 686-7435

Dr. Beardsley's Super Optical, Inc.
Hours of Operation:
Mon. - Fri.
9:30 a.m. – 6:00 p.m.
Open on Saturday:
(McAllen location only)
9:30 a.m. – 5:00p.m.
Closed on Sundays